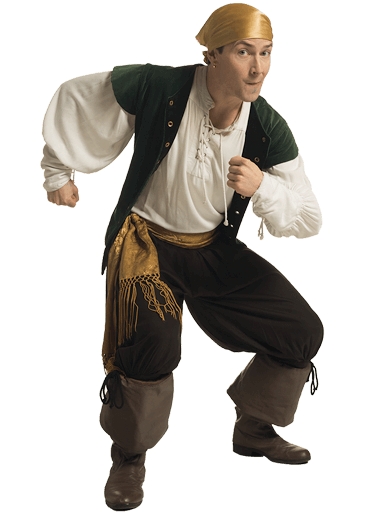 PIRATE PARTIES
Ahoy mateys, and welcome aboard the most exciting pirate party in the Bay Area! Andy the Pirate will entertain your birthday crew and teach them all they need to know to become swashbucklers themselves!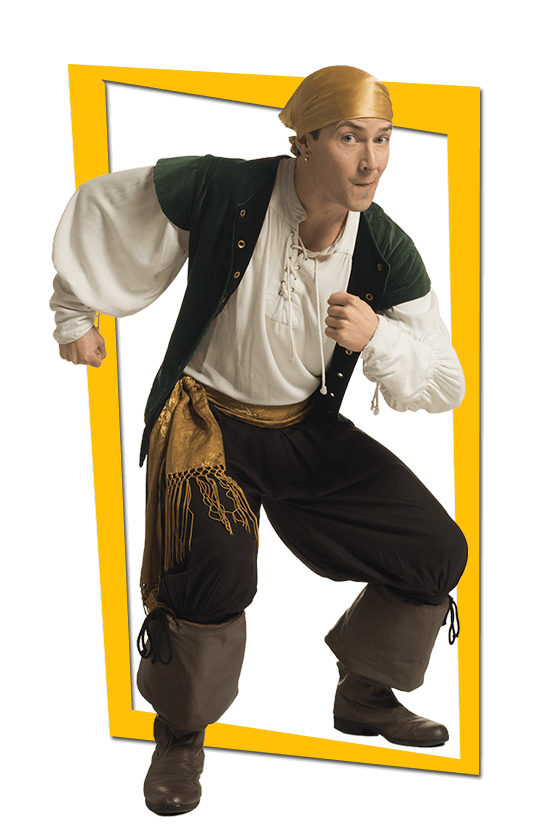 PIRATE MAGIC SHOW
Your child's pirate themed birthday party sets sail with a hilarious, interactive, pirate-themed magic show, complete with fascinating stories of extraordinary pirate adventures! Instead of herding kids, you'll get to relax while Andy engages your crew with his award-winning kids pirate show. Your birthday pirate will be the star of the show as Andy's special helper, amazing their shipmates by performing pirate magic of their own!
ACTION-PACKED PIRATE TRAINING
Your pirate party continues as Andy leads the crew through an action-packed Pirate Training session, full of high-energy activities designed to burn off excess energy. Young swashbucklers will also engage their imaginations in creative pirate games as they travel in search of deserted islands and hunt for buried treasure!
BALLOON TWISTING
After their training is complete, each crewmember at your pirate party will receive a custom-twisted balloon to take home – no need for you to get additional party favors! As you might imagine, balloon pirate swords and parrots are especially popular. Your pirate party wraps up with a photoshoot starring your birthday pirate and the crew striking their best pirate poses.
LARGER PIRATE PARTIES
For additional audience engagement, Andy has an event experience for you! Longer event appearances are a great way to include an additional physical training session complete with pirate agility drills and swordsmanship training. Having Andy at your ninja party ensures that your young guests will be fully engaged and supervised, giving you a well-deserved opportunity to relax with the other parents. With everyone's kids laughing and having a great time, you'll look like the best superhero party planner in town!
A STRESS-FREE PIRATE PARTY FROM A TOP PROFESSIONAL ENTERTAINER
Bay Area kids will flip over a pirate birthday party with Andy the Pirate, while their parents will appreciate Andy's professional theatrics and high-energy activities that tire out their rowdy swashbucklers. Andy makes himself available to you through every step of the party planning process, giving you access to  professional resource for questions and advice on how to make your party run smoothly. Give your child the gift of a stress-free party that your guests will talk about for months afterwards: Click the "Contact Us" button and make your reservation with the Bay Area's top pirate entertainer today!
PIRATE PARTIES ARE IDEAL FOR KIDS AGE 3-5.

All party packages include a FREE conference call with Andy to help plan your event for maximum success!